VIPS in San Francisco: 1800s
David H. Burr and Jedediah Smith
Below are two maps of the United States by David H. Burr. The 1833 map is available; however, the 1839 map of the United States is rare and considered the culmination of one of the most dramatic and romantic periods in the mapping of the American West.
It is further one of the most significant maps in the opening of the American West to the Gold Rush that, in just a few years, would transform the nation.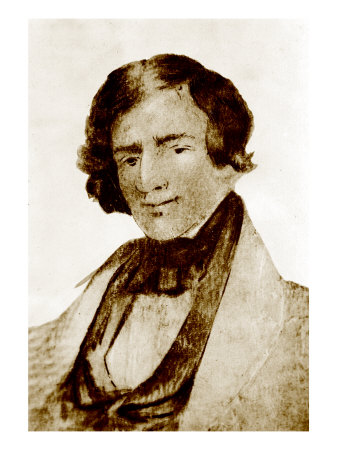 Jedediah Smith, 1835
Between the expedition of Louis and Clark in 1804 - 1806 and the work of Fremont in the 1840s, the exploration of the Transmississippi experienced a kind of dark age. Nevertheless, while no official teams were pushing cartography westward, trappers and fur traders were slowly penetrating the region. Most of these figures were illiterate and did little to extend cartographic knowledge.
The exception was Jedediah Smith, a trapper whose wanderings in the west and subsequent cartographic innovations the historian C. I. Wheat considers a "tour-de-force unprecedented and never equaled in the annals of Western exploration."
Smith spent roughly 9 years, between 1821 and 1830, exploring the Great Basin, the Sierra Nevada, the Rocky Mountains and the valleys of California, but sadly perished before his important work could be published.
Smith's now lost map was taken by his partner and friend, Missouri Congressman William H. Ashely, and eventually made its way into the hands of David H. Burr, who was then composing his own important map of the United States - offered here. Smith's work must have seemed a revelation to Burr who struggled to reconcile conflicts between the mappings of Humboldt, Pike, Miera, and of course, Lewis and Clark.
(Click on map image to see additional views and information.)
Burr, realizing the importance of Smith's work, incorporated it throughout his map, thus redefining the cartographic representation of the region. Shortly after Burr published this seminal map, Smith's original manuscript was lost, making Burr's map the sole printed representation of Smith's work. Curiously and somewhat inexplicably, this map never attained significant popularity in its day, leading to a very small publication run and, today, extreme rarity.